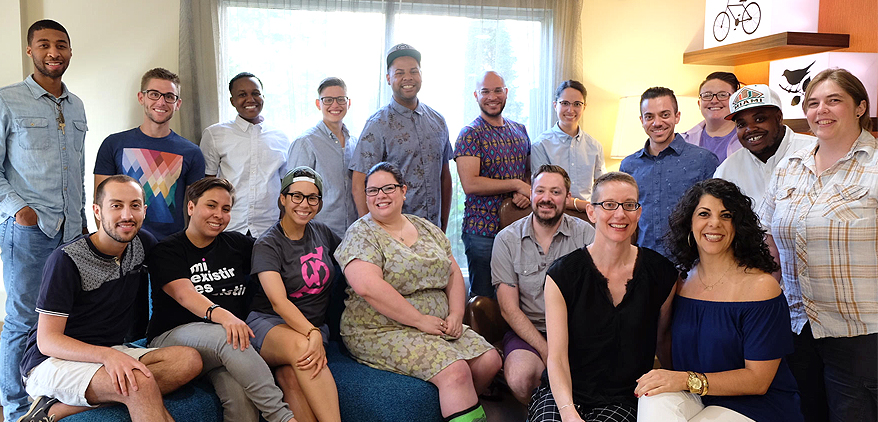 Top row, from left to right: J. Rashad Small, Wayne Glass, JT Turner, LB Hannahs, Deejay Brown, Julio Oyola, Katherine Charek Briggs,
Andy Cofino, Meg Evans, Dr. Van Bailey, Kari Jo "KJ" Freudigmann; Bottom row, from left to right: Chris Woods,
Brianna Sérráno, Dolan, Kayla Lisenby, Bruno, D.A. Dirks, Dr. Adriana di Bartolo.
Click
here
to learn more about the Board positions.
Executive board members are voted on bi-annually by membership, however if you are interested in
additional volunteer positions/leadership opportunities with The Consortium, please visit our Get Involved page!